Outdoor LED Screens
We Stock a variety of outdoor LED Screens, with pixel pitches to match any event size.
We are always investing in the latest LED technology, Balancing our LED screen stock to meet every client's needs, be it high definition image screens for a concert or festival or Large Pixel stage backdrop we can tailor a package to suit you. Our expert engineers hand pick the best components to make sure all of our screens deliver visual excellence.
Take a look here at our gallery for just a selection of the outdoor events we have provided our services to.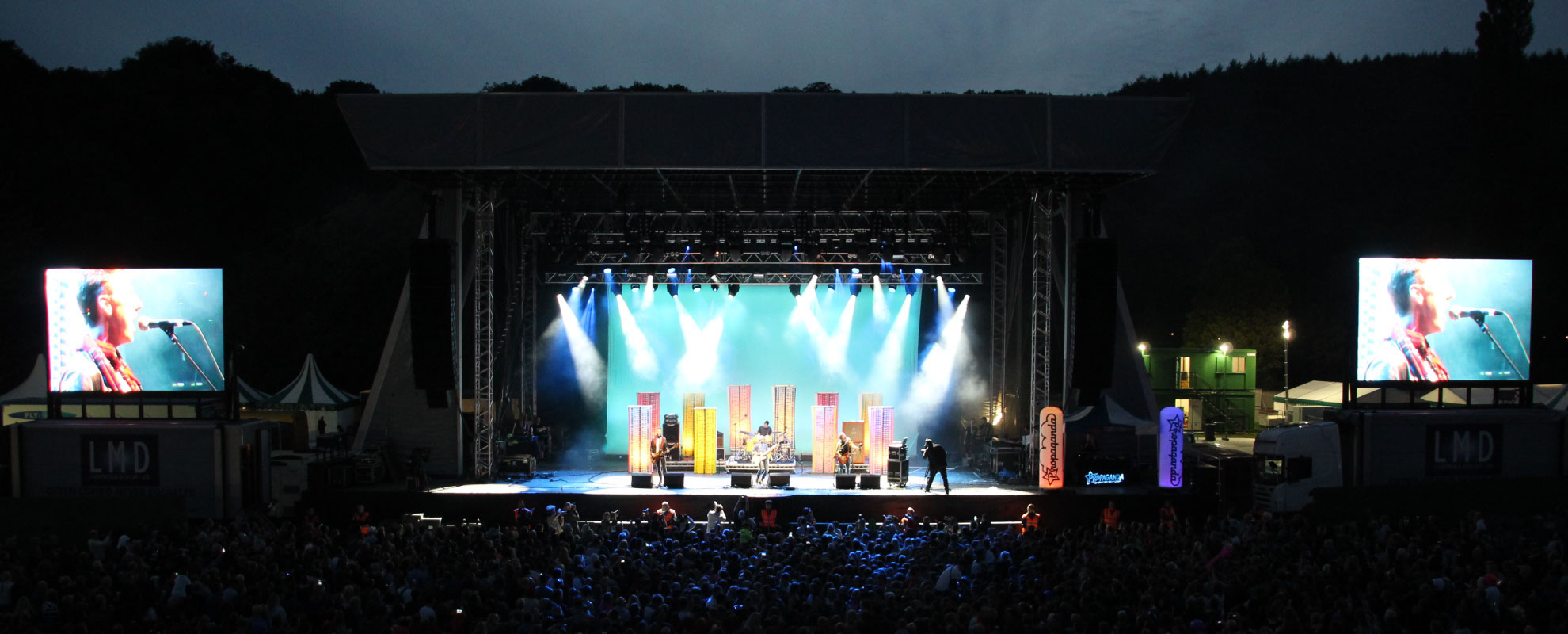 Why use us?
We only use LED from the top 5 manufacturers in the world to ensure quality throughout
Our Engineers are highly trained and renowned in the industry, working on some of the world's biggest events
Tailored Event packages to suit each events specific needs
Our existing Clients come back time and time again
24/7 Technical support on all our products and services
Constant communication from booking to delivery, with the same member of our team
4k Production Equipment so that we are ready for the future 4k events