ER Series
Live Event Productions introduce their Brand New High Performance 5.9mm Actual Pixel Pitch Modular LED Screen to hire.
With a stock of up to 100sqm of this lightweight modular LED screen, which offers a faster installation & dismantle with easy locks for quick dismantling, which is ideal for de-rigs. The modular can be built to any size to suit your specific requirements for indoor or outdoor events.
Take a look here at our gallery for just a selection of the outdoor events we have provided our services to.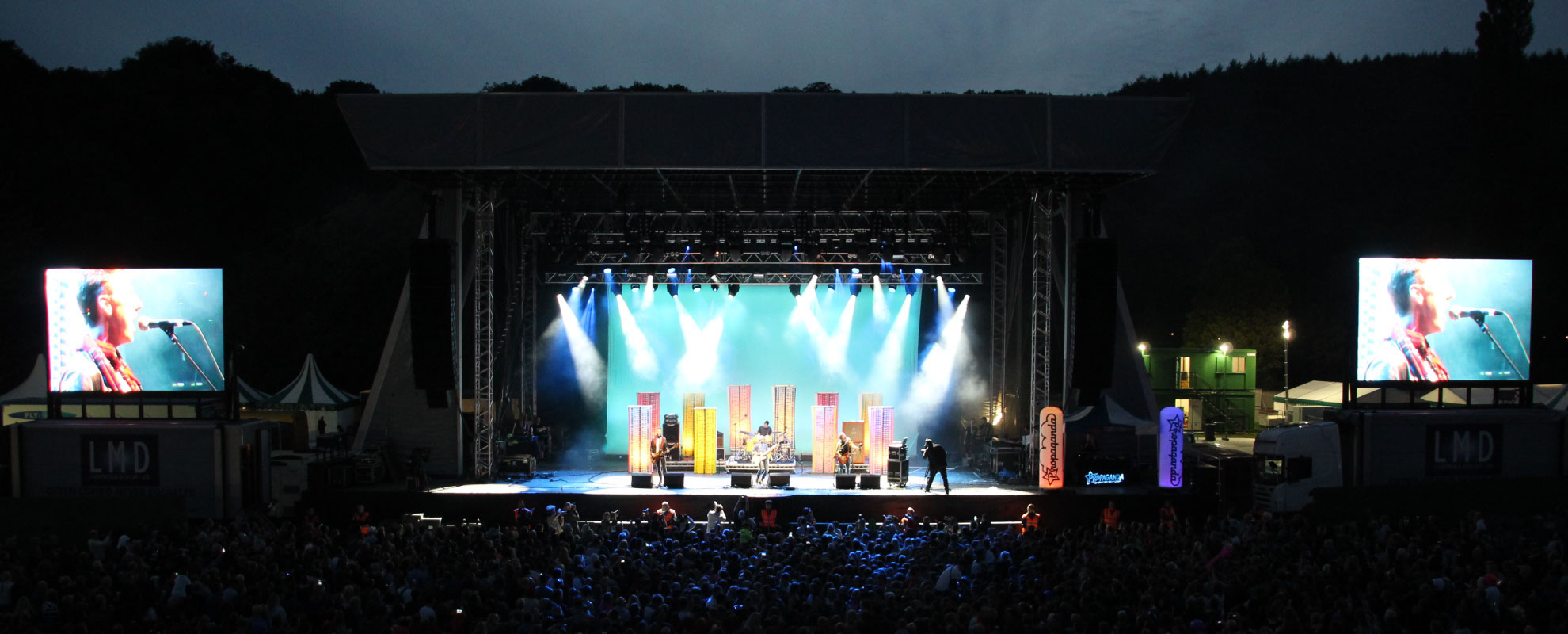 ER series is a high performance rental panel for indoor and outdoor applications
ER series is light and slim and has many creative and user-friendly designs to achieve convenient and faster installation including fast lock, pre-locks and carry handles. The screen has high protecting level with front and back service options for quick and easy mainte­nance. Products is stackable and hangable with wave screen system and set cart solution available.
Easy setup and dismantle
Magnets on the top and bottom of the frame as the prelocks.
Positioning pin for easy matching.
Light weight and easy locks for quick dismantling.
Easy locks, one hand operation.
Rear and front maintenance available.
Separate and exchangeable power and data unit.
Optional climbing handles can be added for convenient assembling and maintenance.
Concave and convex angle can reach to +10 degrees with 11 steps.
User friendly system design, total solution package for stacking and hanging applications. Some other user-friendly designs

Dual power and signal redundancy solution optional.
Smart module with flash memory function which can save module calibration data.
Flexible rotation.
Half sized panel available.